Anglesey woman given 'five days' warning' of end of care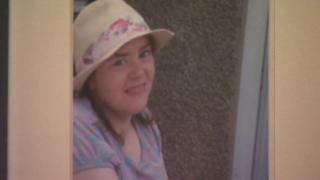 A disabled woman was given just five days' warning that the company providing her care would no longer be able to do so, her family have said.
Abacare provided two hours of care a day over five years to Gwawr Rowlands, from Anglesey, who has Rett syndrome.
Her mother Gwennan Rowlands said they were "shocked and disappointed" by the decision.
Abacare said it had offered to work with the council or other agencies to try and secure replacement care.
Rett syndrome is a rare genetic disorder that affects brain development, resulting in severe mental and physical disability.
The care package 34-year-old Miss Rowlands received, funded by Betsi Cadwaladr health board and organised by Anglesey council social services, included help to get her washed and changed.
Mrs Rowlands told BBC Radio Cymru's Post Cyntaf programme she received a telephone call on 25 September to say her daughter's carers were finishing on 29 September.
"I don't understand what's happened to the company. I was quite shocked to tell the truth," she said.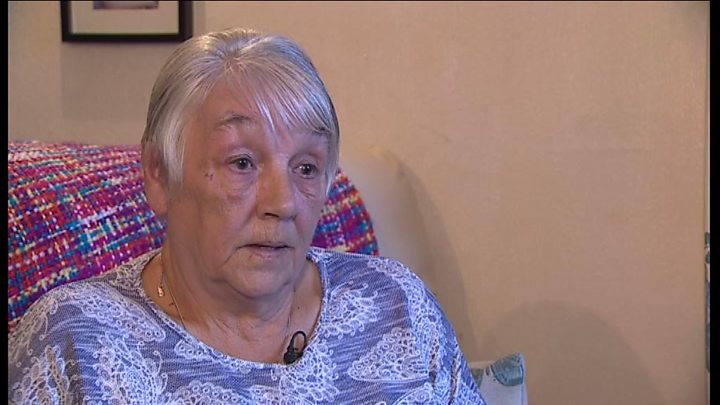 Abacare's email said they made Miss Rowlands' social worker aware they were struggling to cover the package 10 days prior and made the suggestion the council should look for another agency.
It said staff and senior management had been working seven days a weeks to cover her care package.
"We were having to bring these staff from Bangor, Caernarfon and Llangefni to cover Gwawr's calls but unfortunately this would not be sustainable in the long-term for the staff or Gwawr," it said.
"We are also using staff from Bangor, Amlwch and Pencarnisiog to help cover the calls in the whole of the south Anglesey area.
"We had offered to work with the council with their in-house department or other agencies to try and secure the care for Gwawr, even though this is against our company policy, but have had no response."
Mrs Rowlands said: "Her social worker has been trying his best and the nurses have done their best for us too, but I'm very disappointed with the fact that the company didn't explain things to us so that we could have had more time.
"They should have looked for another company."
A spokesman for Anglesey council said they were not in a position to comment on individual cases, but he said they were committed to working closely with service users and the providers to ensure the best possible care is given.