Holyhead man, 92, dies after being hit by car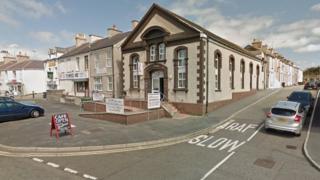 A 92-year-old man has died in hospital after being hit by a car on Anglesey last week, police have confirmed.
He collided with a black Vauxhall Insignia on the junction of Wian Street and London Road in Holyhead shortly before 12:30 BST on 3 June.
The man, who was local to the area, was taken to a hospital in Stoke but has died from his injuries.
North Wales Police are investigating the incident and want to speak to witnesses of the collision.