Inquiry into £125m Caernarfon bypass plans begins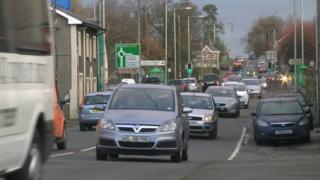 A public inquiry is under way in Gwynedd into plans for a new £125m Caernarfon and Bontnewydd bypass.
The Welsh Government wants to build a new six mile (10km) road to help ease congestion on the A487 between Plas Menai and Llanwnda.
It said the inquiry, which is expected to last five weeks, will allow for the plans to be scrutinised.
Commuters welcomed the proposed scheme while some local businesses are concerned it will affect passing trade.
Draft orders were published last year, allowing people to submit objections to the route.
The bypass would be between the Goat roundabout at the A499/A487 junction and the roundabout near the Plas Menai National Outdoor Centre and go around Llanwnda, Dinas, Bontnewydd and Caernarfon.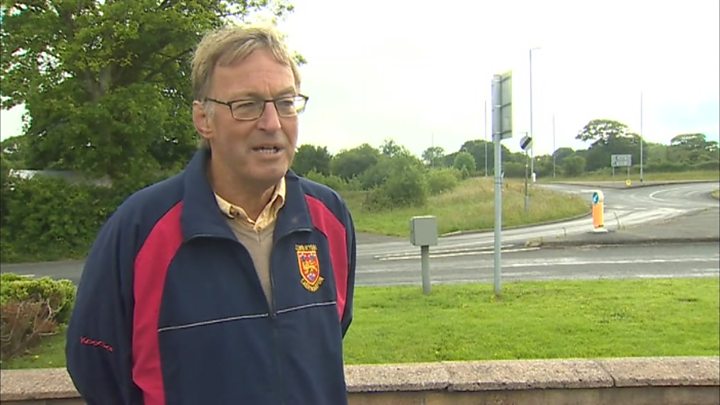 The Welsh Government said the scheme is being developed to:
Reduce journey times between Llanwnda and Plas Menai
Reduce journey times between Llanwnda and Caernarfon
Reduce the number of vehicles passing through residential communities of Llanwnda, Dinas, Bontnewydd and Caernarfon
Reduce accidents on the A487
Improve the resilience of the network by increasing the amount and/or capacity of alternative routes
The public inquiry will examine the social, environmental and economic issues and hear evidence from technical specialists, supporters and objectors.
The independent inspector will consider the current plans and suggested alternatives, before reporting on the findings.
Should a decision be reached to go ahead, construction on the new bypass could begin in the autumn.
Sustrans Cymru, Ramblers Cymru and Cycling UK are urging the Welsh Government to revise their plans, claiming the current proposal "risks safety" and does not provide enough provision for walking and cycling.
Glyn Evans from Sustrans Cymru, speaking on behalf of the three charities, said the plans "risk riding roughshod" over the Welsh Government's Active Travel Act.
He said the route "cuts across a number of important walking and cycling routes" and, as it stands, "will make it harder and more dangerous for people going to and from work or school, running an everyday errand, or enjoying the beautiful countryside".