Engineers assess collapsed Colwyn Bay Victoria Pier damage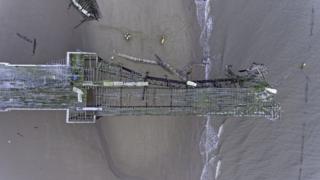 Engineers have begun assessing the damage to a partially collapsed pier in Conwy county.
A section of the lower end of Colwyn Bay Victoria Pier collapsed into the sea on Wednesday.
Conwy council said it has been "quite clear about the deteriorating state of the pier".
The pier has been fenced off for some time because of its condition and the public has been urged to stay away from the area.
Before and after slider
Interactive
See how the pier has been further damaged
February 2017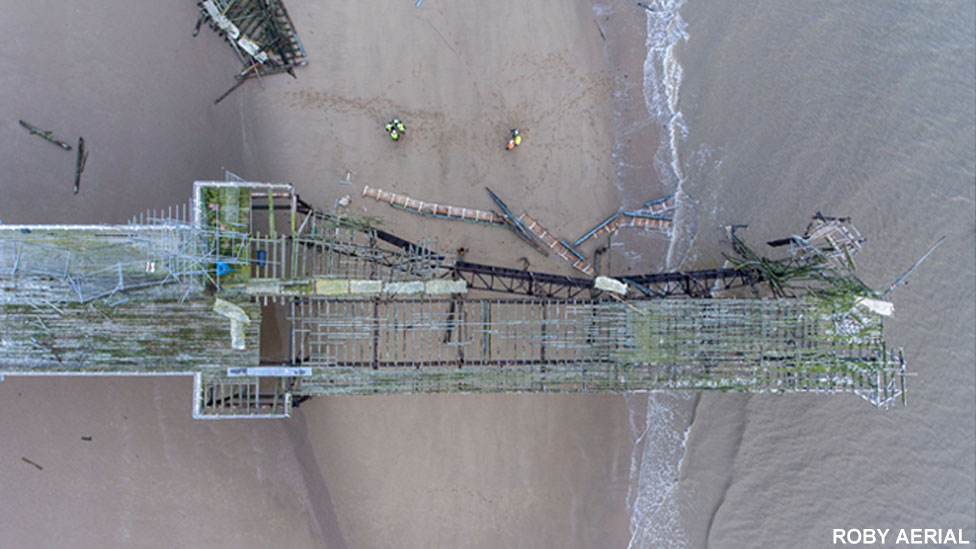 April 2015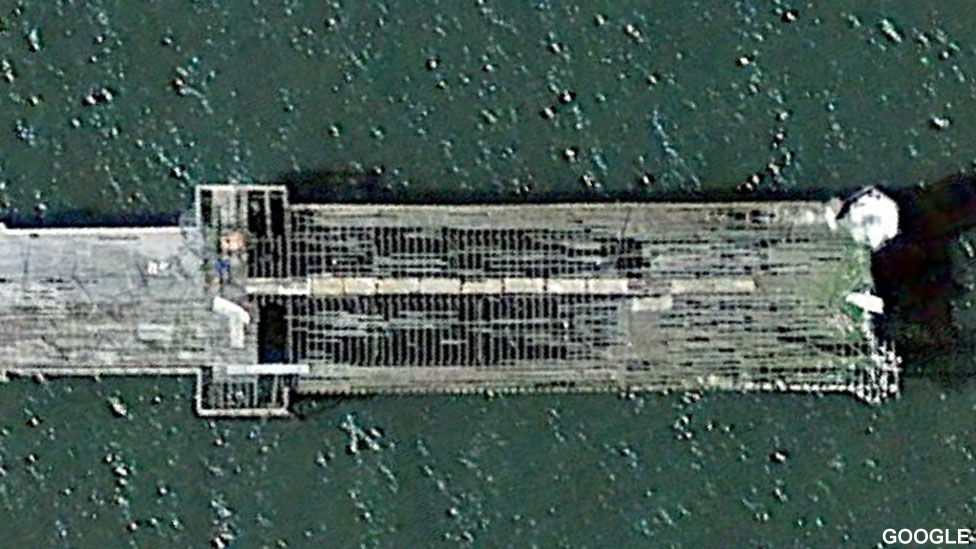 The Colwyn Victoria Trust Campaign, set up to redevelop the structure, said it had been warning of the danger of collapse for several years.
A statement on the group's Facebook page said: "Well what a day the poor pier has had. So sad to see her broken.
"Half the decking at the end which we knew was rotten has fallen into the sea taking with it the balustrade.
"On the positive side the stanchions are still standing solid as far as we can see."