Welsh choir performs in New York to remember Aberfan disaster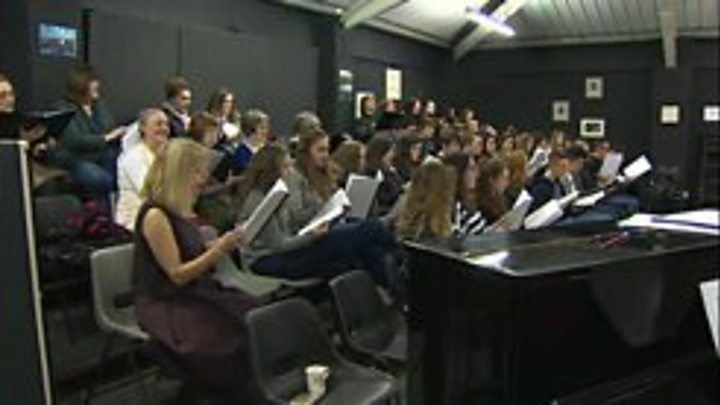 A Gwynedd choir which reached the final of the Britain's Got Talent TV show in 2015 is performing at New York's Carnegie Hall.
Bangor-based Cor Glanaethwy will be part of an international mass choir presenting the US premiere of Welsh composer Sir Karl Jenkins' Cantata Memoria.
It was written to commemorate the 50th anniversary of the Aberfan disaster.
Choir director Cefin Roberts said it would be an emotional performance.
On 21 October 1966, a mountain of coal waste slid down into a school and houses in the Welsh village, killing 144 people, including 116 children.
"Now, 50 years on, singing about this... is quite emotional for everyone involved, even the youngsters in the choir, even the young people that had not heard of Aberfan," said Mr Roberts.
A total of 70 members of the choir have made the trip to New York to join other choirs in performing the piece on Sunday.