Caernarfon Airport helicopters given safety checks after accident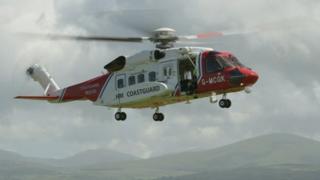 Two search and rescue helicopters at Caernarfon Airport, Gwynedd, are expected to return to service on Tuesday evening after being grounded for safety checks.
Operators Bristow ordered inspections on the tail rotors of the Sikorsky S92s after an accident involving an aircraft on a North Sea oil rig last week.
The checks are being carried out on all S92 aircraft worldwide.
Two helicopters based at St Athan, Vale of Glamorgan, were unaffected.