Five bulldogs will be destroyed after Prestatyn attacks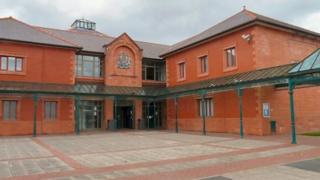 Five bulldogs involved in attacks on two women as they called at the owners' house in Prestatyn must be destroyed, a court has ordered.
Avon lady Louise Houghton and neighbour Lisa Quinton were both bitten on the legs during two separate incidents at the house in Isfryn Road, Meliden.
Donna Whitelam, 41, had pleaded guilty to having a dog dangerously out of control and causing injury.
Llandudno magistrates banned her from keeping dogs for two years.
Whitelam had also admitted two lesser charges of owning dogs dangerously out of control.
Magistrate John Rooney said the dogs had "acted in a pack temperament".
He sentenced Whitelam to a 12-month community order, and ordered to pay the victims £500 each in compensation.