Aleppo battle: Welsh doctor helping to build children's hospital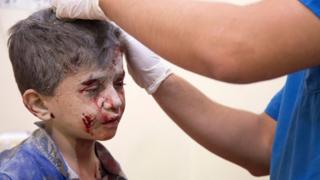 A Welsh doctor has helped raise more than £180,000 to build a children's hospital on the outskirts of embattled Syrian city, Aleppo.
Dr Saleyha Ahsan, an emergency doctor at Ysbyty Gwynedd in Bangor, is on a 6,000-mile round trip to Syria to build a unit to serve 66,000 children.
"The situation has worsened to the point there's no functioning hospital within east Aleppo," said Dr Ahsan.
Thousands are trapped in Aleppo as the four-year Syrian civil war continues.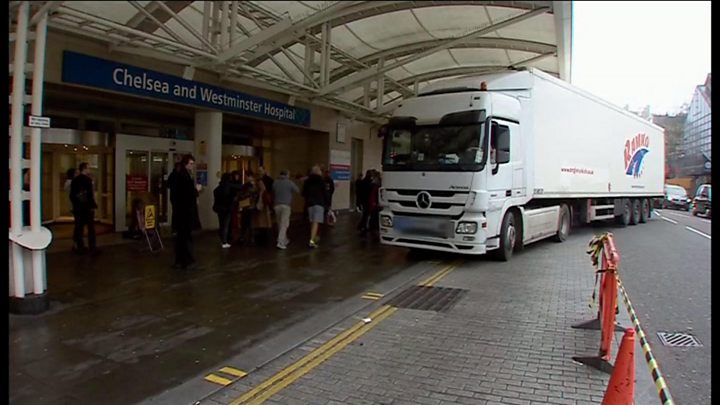 Syria's once largest city has been at the centre of fighting between the Syrian opposition and the Syrian Armed Forces of the Syrian Government and aid agencies estimate 100,000 children have been caught in the middle of the conflict.
Dr Ahsan, a former Army medic, and friend Dr Rola Hallam, a consultant anaesthetist at the Royal Free Hospital in London, are en route to the Turkey-Syrian border with a lorry full of medical supplies to kit out an entire hospital.
More than 3,800 supporters have helped 'The People's Convoy' double their £91,000 crowdfunding target in less than two weeks to buy equipment that ranges from bandages and stethoscopes to incubators for babies.
"We have seen on the ground what access to health care is like and it is severely lacking because of the repeated attacks against healthcare since the war started," said Dr Ahsan, who previously worked on a BBC Panorama documentary Saving Syria's Children.
"There is an urgent need for healthcare so we launched a crowd-funding campaign, the first of its kind, to build a hospital.
"We set a goal and financial target and I'm gobsmacked to say we've doubled our target so we can build a hospital.
"The region has 66,000 children with need of healthcare the hospital will be set up to receive 500 children a month," added Dr Ahsan, who will return to Wales for her Christmas Eve shift at Ysbyty Gwynedd before working over the festive period.
Dr Ahsan and the team, who are supported by a number of human rights organisations, responded to a call from Syrian doctors for help in "doing their job" and will hand over the equipment to members of Syria's Independent Doctors Association at the border.
Then local teams will will take up to three weeks to build a hospital as it is claimed more than 300 hospitals and medical centres have been destroyed in the conflict.
Dr Ahsan left the Chelsea and Westminster Hospital in London on Saturday and is with a lorry loaded with medical equipment driving to Syria.
The 45-year-old, who has been balancing night shifts at Ysbyty Gwynedd and planning the convoy, will meet with organisers in other European countries on her way to Syria.
"The team in Bangor have been so supportive and I have had staff and colleagues contributing financially," she said.
"One of my senior nursing staff gave me a bunch of money and said instead of Christmas we'd like to give you the money to help, which was so incredible and I was so moved.
"This expedition was made possible because of people like that and I'm really excited that we have been able to achieve this in such a short space of time."