Conwy second home double council tax plan could be revised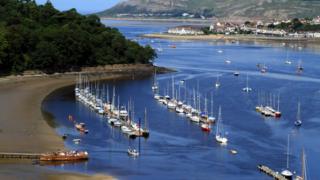 Plans to double council tax for second home owners in Conwy could be scaled back by councillors.
The council approved a plan to charge up to 100% extra for second homes and long-term empty properties in March.
But councillors are now considering reducing the premium to 25% for second homes under revised plans.
The planned 100% hike for long-term empty properties would still go ahead and it is hoped it will bring properties back into use.
In Conwy county 1,477 properties are classed as second homes and 1,168 homes are empty on a long-term basis.
'Unreasonable'
Of the 1,037 residents who responded to a recent survey about the plans, 93% felt it was "unreasonable" to introduce any premium.
Under the revised plans the extra charge would not be introduced until April 2018, a year later than originally planned.
Members of the council's cabinet recommended the changes to the premium during a meeting this week.
The council will make a final decision on the premium on December 8.