Llandudno fireworks display cancelled over insurance cost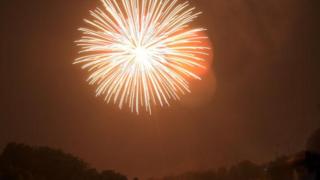 A fireworks display in Conwy has been cancelled after a council said it had to have insurance for the town's pier.
Llandudno Town Council said it was only made aware of the "prohibitively expensive" demand this week.
It said it was not able to find another location and put the necessary safety requirements in place before the planned display on 4 November.
Councillor Greg Robbins said: "We are very disappointed for the public that this display cannot now go ahead."