£3m care complex to create 30 jobs in Caernarfon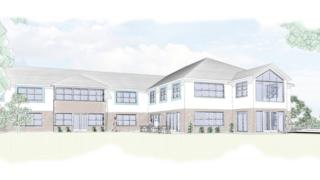 A new £3m complex designed for couples to live in when one has dementia will create 30 jobs in Gwynedd.
The 16 flats are being built at Pendine Park on the outskirts of Caernarfon next to Bryn Seiont Newydd - a centre for dementia care.
Parc Bryn Seiont will consist of two-bedroom properties for people whose partner needs care.
The complex will open in the summer of 2017 and will take the number of people employed at Pendine Park to 140.