Garden waste charge in Gwynedd due to 'financial pressures'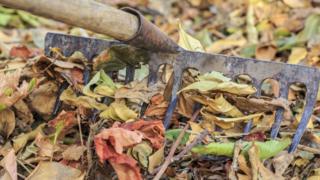 Households in Gwynedd will pay for garden waste to be collected from next year due to "financial pressures" facing the council.
The authority said it will charge an annual fee of £33 for the service from January 2017.
A number of Welsh councils, including Carmarthenshire, have started charging for the service.
Councillor John Wynn Jones said the council needed to "limit the impact of cuts on essential services".
Residents will receive an information pack explaining how to register to pay.