Ex-pop star Peter MacBeth jailed for indecent assault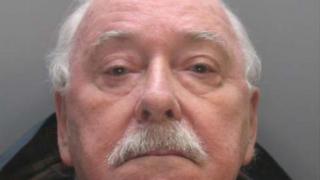 Sixties pop star Peter MacBeth has been sentenced for indecently assaulting a young girl.
The 79-year-old from Bangor, Gwynedd, was the founding member of The Foundations and had a worldwide hit with Build Me Up Buttercup.
He was previously jailed in 2008 for sexually abusing a second young girl and downloading indecent images.
A Caernarfon Crown Court jury found him guilty of indecent assault on Thursday and he was jailed for 34 months.
Judge Merfyn Hughes QC told him: "It's clear you have very little insight into your offending behaviour and you have no intention of addressing your risk to children."