Anglesey bid to help halt children in care increase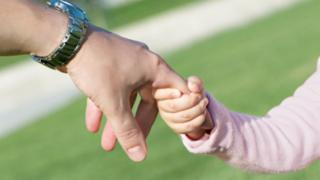 A £627,000 bid to help halt an increase in the number of children taken into care on Anglesey has won council backing.
The authority has seen the number of looked-after children rise by 35% in the last 12 months.
The extra cash will be used to set up a Resilient Families Team to intervene when children are on the edge of being taken into care.
The council's executive committee voted to support the project on Monday.
"This is a long-term solution - it is looking towards the future," said executive member, Aled Jones.
"This is part of our vision for the individual investment we want to make in children's services, in order to make sure that we the best possible service to the children of Anglesey."
A council report said it had invested an extra £1m over the last two years in children's services.
The recent increase in the number of children looked after by the authority has leapt by a total of 43% in two years.
The increase mirrors a rise across Wales, and the need to reduce the number was a Welsh Government priority.