Staff member suspended from Ysgol Pendalar special school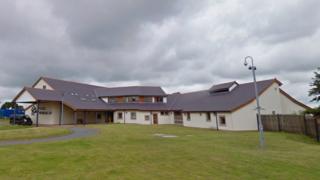 A member of staff at a special school in Gwynedd has been suspended while police and the council carry out an investigation.
Gwynedd council confirmed the suspension at Ysgol Pendalar in Caernarfon.
A spokeswoman said the council could not give more details while the joint investigation was on-going.
Ysgol Pendalar has about 90 pupils aged between three and 19-years-old, all with special educational needs.