Earthquake with magnitude of 1.9 hits Colwyn Bay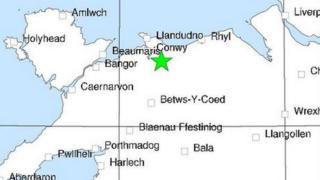 A minor earthquake hit part of Conwy county on Monday night.
The British Geological Survey (BGS) confirmed it happened in Colwyn Bay.
It had a magnitude of 1.9, which a spokesman described as "smallish" and North Wales Police did not receive any calls.
According to the BGS website, there are about 140 earthquakes measuring 1 to 1.9 in Britain every year - with between 200 and 300 earthquakes detected annually.