Conwy litter louts face £37,000 in fines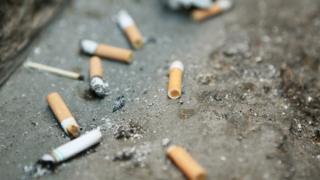 Litter louts in Conwy have been fined over £37,000 during one session of court.
The majority of the 60-plus offences involving the dropping of cigarette butts in Llandudno.
The cases were brought by Conwy council before magistrates in Prestatyn.
Only one defendant appeared in person and in each of the other cases a fine of £440 was imposed. Each defendant was also ordered to pay costs of £125, and a surcharge of £44.