Duncan Hawthorne is new boss at Horizon Nuclear Power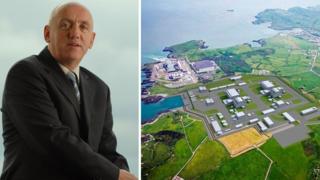 The company behind plans for a new nuclear power plant on Anglesey has appointed a chief executive.
Duncan Hawthorne will push forward Horizon Nuclear Power's Wylfa Newydd project.
He has been the boss at nuclear energy generator Bruce Power in Canada for 15 years.
Mr Hawthorne said Horizon had "ambitious plans for the future" with projects on Anglesey and Oldbury-on-Severn in South Gloucestershire.
Alan Raymant remains in place as chief operating officer at Horizon Nuclear Power which was acquired by Hitachi in November 2012.