'Menace' arson attacks in Wrexham targeted by commissioner's fund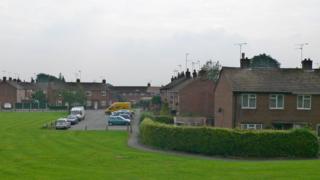 Money has been set aside in a bid to end "menace" arson attacks in Wrexham.
North Wales Police and Crime Commissioner Winston Roddick said he would hand Wrexham council £10,000 to tackle the problem.
Almost half of all deliberately started fires in north Wales occurred in the county last year, with 55 taking place around the Caia Park area.
Mr Roddick said an action plan would be agreed to "stop this menace".
Wrexham county's lead member for community safety, councillor Hugh Jones, added: "Unfortunately Wrexham has become a hotspot for arson attacks, the worst in north Wales and this initiative is very important in having a beneficial outcome and should be welcomed."