Noel Gallagher to headline Festival No.6 in Portmeirion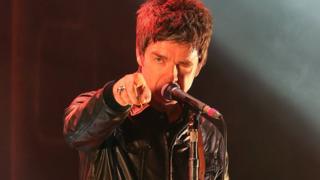 Noel Gallagher has been named as one of the headline acts for this year's Festival No.6 in Gwynedd.
The former Oasis star will be joined by electronic music band Hot Chip and former Brit Award winners Bastille, the organisers have revealed.
David Bowie Reimagined is also set to perform songs spanning the iconic singer's career.
The festival in the Italianate village of Portmeirion will mark its fifth birthday in September.
Organisers said Bastille will headline on Friday and Hot Chip on Saturday night, while Gallagher will close the festival on Sunday.
Festival founder Gareth Cooper said: "This is year five and it just keeps getting better and better."
The event runs from 1-4 September.