£1.5m for Holyhead town centre regeneration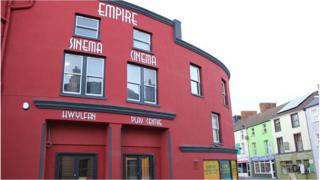 A £1.5m grant will help towards the regeneration of Holyhead town centre, Anglesey council officials have said.
The money from the Heritage Lottery Fund means a total of £2.5m will be used to finance renovation projects over the next four years.
The Holyhead Townscape Heritage Initiative will focus on improving derelict properties among other things.
The council wants to find new uses for historic properties such as providing homes and space for businesses.