Two staff suspended at Gwynedd special school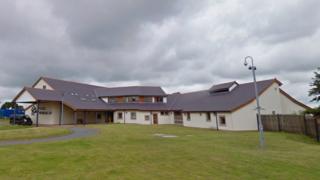 Two members of staff have been suspended from their posts at Ysgol Pendalar special school in Caernarfon, Gwynedd, BBC Wales understands.
Gwynedd council confirmed action has been taken involving two members of school staff in the authority.
Ysgol Pendalar has about 90 pupils aged between three and 19-years-old, all with special educational needs.
The council said an internal investigation is currently under way.
"It would not be appropriate for the council to make any further comment whilst the investigation is ongoing," added a spokesman.