Penrhyndeudraeth businessman fined for waste permit breach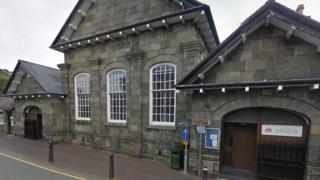 A Gwynedd businessman who allowed unpermitted waste to be dumped on his site has been fined more than £7,300.
Gareth Wyn Jones, 53, of Penrhyndeudraeth, admitted breaching environmental regulations at Dolgellau Magistrates' Court.
Jones was also banned from being a company director for 12 months.
He also pleaded guilty on behalf of his company, Porthmadog Demolition Services, to contravening environmental permit conditions.
The company, of Cookes Industrial Estate, Penrhyndeudraeth, was ordered to pay £8,120 in fines and costs.
The court heard the charges included wrongly carrying out burning on the site, failing to keep proper records and accepting waste not allowed under the company's permit.