Fatal A470 crash driver 'confused by road layout'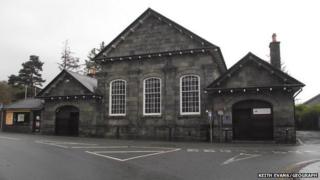 A motorist who drove into the path of an oncoming motorcyclist, killing the rider, was "confused" by a new road layout, a court has heard.
Kevin Haddock, 56, from Birmingham, died after colliding with Ian Ness' car on the A470/A494 junction near Dolgellau, Gwynedd on 5 July 2014.
Ness, 64, from Newcastle upon Tyne, pleaded guilty to causing death by careless or inconsiderate driving.
He was given a 26-week prison sentence suspended for two years.
Ness was also given a two-year driving ban.
Dolgellau Magistrates Court heard there had been several serious collisions at the junction, including one other fatality.
Defending barrister Nicholas Syfret QC said a new traffic system had been installed at the junction in March 2014 and his client was confused by it.
He added that Ness had the sun in his eyes at the time of the crash.
Mr Haddock's widow Sharon has previously claimed her husband would still be alive if the road layout had not been changed.