Conwy's smallest house: Owner Margaret Williams' funeral takes place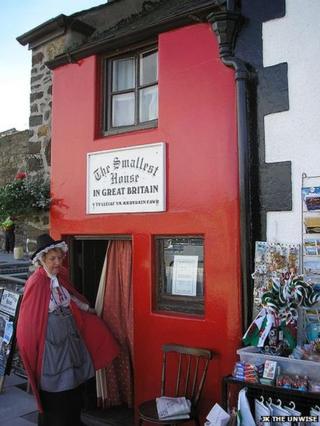 The funeral of the owner of Britain's smallest house which has become a landmark visitor attraction on the quayside at Conwy has taken place.
The hearse was due to pass the tiny red frontage of the house owned by Margaret Williams' family for generations after the service at St Mary's church.
The Daily Post newspaper paid tribute after her death at age 83, saying she was proud to have been born within the castle walls which surround the town.
The house is 72in wide and 122in high.
The property, which is listed in the records books, reopens to the public for the February school holidays.
Local fisherman Robert Jones was the last resident in 1900 and before that there were a string of other tenants, including an elderly couple.