Missing Priscilla Berry: Body to be exhumed for DNA comparison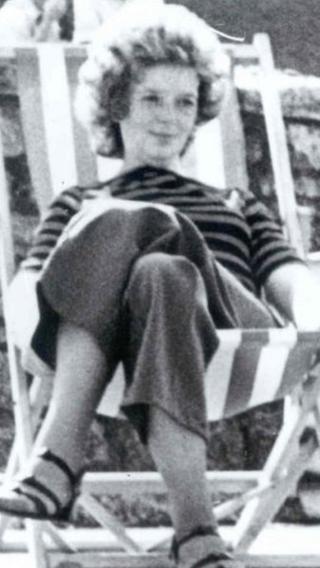 Unidentified remains buried in a grave are due to be exhumed next week in Conwy Valley to help solve a missing person case dating back 37 years.
North Wales Police believe the remains could be Priscilla Berry, 39, who vanished from Mochdre in 1978 and officers now believe her body was discovered in the sea in 1980.
They said in October they traced her family and had received their support.
They will now test DNA against the remains in Llangwstenin Cemetery.
It will be closed on Tuesday 13 January to allow the exhumation to be carried out in a "dignified and professional manner" involving police and forensic experts.
Detectives are using scientific advances to help identify the remains.
Det Con Don Kenyon, who is leading the Operation Orchid investigation, said: "Officers combine the latest advances in DNA technology and traditional investigative methods to help conclude enquiries that started years ago and help bring some closure to families who have lived with uncertainty for such a long time.
"Criminality is not suspected in any of the cases and the focus of the operation is simply to identify, reunite and allow the dignity of a funeral service for family and friends to pay their respects."
At the family's request, a local minister will conduct a brief graveside blessing for both Mrs Berry and the as yet unidentified remains before the exhumation begins.
Two other people are also buried in the same plot.