Bad weather cancels ferry services at Holyhead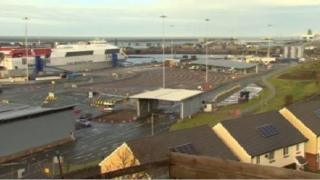 Adverse weather has led to the cancellation of two Irish Ferries' services from Holyhead on Monday.
Weather forecasters say there will be heavy isolated showers with strong winds later in the day.
Irish Ferries said its services to Dublin at 11:50 GMT and 17:15 GMT had been affected.