Caernarfon light aircraft crash probably caused by ice - inquest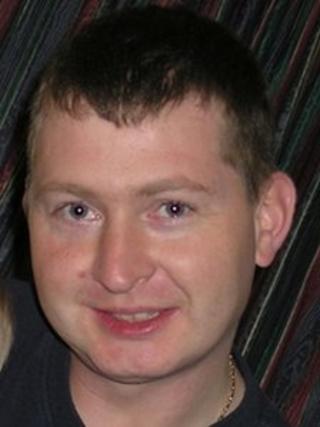 A light aircraft crash at Caernarfon which killed the son of the pilot was probably caused by the carburettor icing up, an inquest has heard.
Iain Nuttall, 37, of Blackburn, died when a Piper Cherokee piloted by his father John lost power in May 2013.
It hit trees, before nosediving to the ground and flipping over, also injuring Mr Nuttall's son Daniel, five.
An accidental death conclusion was recorded.
Coroner Dewi Pritchard-Jones told the Caernarfon inquest: "The main cause of the crash is the icing of the carburettor and the failure of the pilot to probably appreciate that, and apply carburettor heat to remove the icing."
The fatal accident happened on a flight from Blackpool to Caernarfon.
'Instantaneous'
The inquest heard how the chartered aircraft lost power as John Nuttall started to land.
He said: "As I turned to face the runway the engine failed. The power stopped, it just went. I just couldn't get the power back on."
John Nuttall, who was also seriously injured, said the power loss was "instantaneous". He saw the trees and had tried to gain height.
Coroner Mr Pritchard-Jones said the ice did not stop the single engine, but reduced the flow of fuel into it.
In June, an Air Accidents Investigation Branch (AAIB) report into the crash found it may have been caused by ice in the engine.
"The investigation did not find any evidence of a failure within the engine but the atmospheric conditions were conducive to carburettor icing," said the report.