Food factory in Tywyn, Gwynedd, creates 35 jobs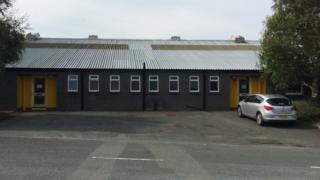 A food company is creating 35 jobs in Gwynedd by setting up a new factory making niche and healthy snacks.
Brighter Foods, a new start-up firm and brand, said its base in Tywyn would also act as a hub to work with other companies across Europe.
The company welcomed financial support from the Welsh government and Gwynedd council.
The area was hit by the closure of the Halo Foods factory with the loss of 105 jobs in December 2013.
Halo relocated production to a site in south Wales, in Newport.
Brighter Foods, which is setting up near the former Halo plant on the Pendre Industrial Estate, said it wanted to capitalise on the boom in demand for gluten free, sugar reduced, low fat, diet control and sports nutrition products.
Chief executive Robin Williams said: "There's great interest from customers and consumers and, with our experienced and highly skilled team and manufacturing base in Tywyn, we are in the perfect position to take advantage of the demand and build a truly successful business and brand."
He added that the company would hire more than 35 people initially, and aimed to expand during 2015.