DNA plea to missing woman's family in mystery over body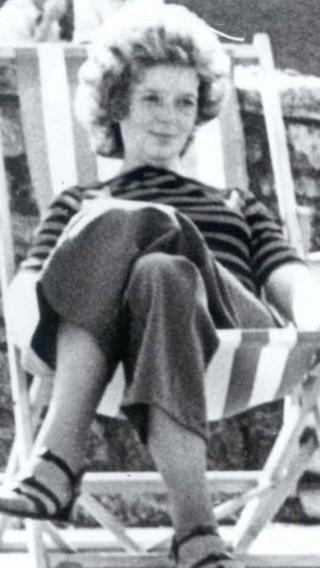 When Priscilla Berry vanished from her home in 1978 a question-mark was left over the fate of the 39-year-old.
But 36 years later police are hoping to solve the mystery of the missing nurse from Mochdre, Conwy county, thanks to new DNA techniques.
They believe her body was discovered in the sea off the north Wales coast two years after she went missing.
And now they are trying to track down family members to confirm their suspicions using DNA.
The body found in the sea off Llandudno on 2 January 1980 was never formally identified and the remains were interred at a local cemetery.
But new police inquiries with the National Missing Persons Bureau identified Mrs Berry - born 16 May 1939 - as a possible match.
Family members have been asked to come forward by North Wales Police for DNA samples to be taken to identify a link.
Contact with some local people named Berry has been made without success.
It has led officers to launch a public appeal to try to find people related to missing Mrs Berry, whose maiden name could have been Sturgess, and they then hope DNA samples can be taken to possibly provide some closure.
'Bring some closure'
Police are trying to identify several human remains discovered in the region over the last five decades, including those of a man aged in his 30s whose body was recovered from the sea off Anglesey in 1983.
Criminality is not suspected in any of the cases and Operation Orchid was launched to "identify, reunite and allow the dignity of a funeral service for family and friends to pay their respects".
Det Con Don Kenyon, who is leading the investigation, said: "It is now possible to link close family members such as siblings or children through DNA.
"If we can locate a brother, sister or child of Mrs Berry we can take a DNA sample to compare to the remains and establish if there is a familial link.
"Although Mrs Berry went missing over 35 years ago we believe it is still important for her family to know what became of their relative and we will do all we can to help.
"It is by no means certain that the remains are those of Mrs Berry but the proposed tests should provide a definitive answer."