Anglesey CCTV switch-off gets three month reprieve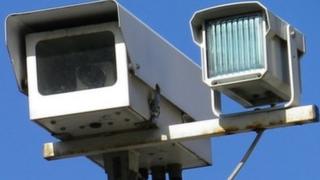 Plans to switch off council-run CCTV cameras on Anglesey have been delayed after five town councils agreed to provide temporary funding.
Anglesey council had said the move would save £177,000, but concerns were raised by North Wales Police and Crime Commissioner Winston Roddick.
The island's 47 cameras will continue running for at least three months.
Insp Guy Blackwell from North Wales Police said the news would provide reassurance to communities.
The council decided to withdraw the service in May as part of budget cuts.
Mr Roddick said the priority now was to find a sustainable, fit-for-purpose solution so the service could continue permanently.