Llandudno Lauriston Court Hotel 'world best' again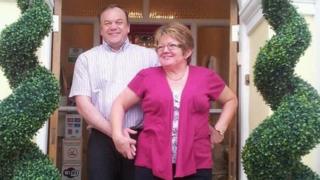 A hotel in the Conwy seaside resort of Llandudno has won a best service award for the second year running.
Four-star Lauriston Court Hotel near the town's pier has been named in the top 25 best rated in the world for customer service by tourism website Trip Advisor.
The family-run business was crowned best in Wales and second in the UK.
Also, the town's Wellington Hotel came 22 in the UK for its outstanding service.
Lauriston Court Hotel's co-owner Carol-Lynn Robbins said: "When it comes to giving great service, you've got to have a love for the job and people, coupled with bundles of energy and the ability to really empathise with people.
"We're never complacent and always continuing to look at ways for us to improve."