Ian Nicholls inquest: Bangor University death 'misadventure'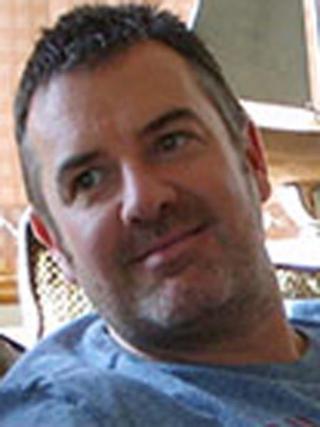 The death of a man hit by a metal bar while using a lathe was misadventure, an inquest jury has recorded.
Workshop manager Ian Nicholls, 51, was struck on the head as he worked at Bangor University's School of Ocean Sciences on 5 July last year.
Mr Nicholls, of Benllech, Anglesey, was airlifted to hospital in Bangor and then transferred to a unit in Stoke.
The inquest heard the lathe was not long enough for the piece of metal to be supported at both ends.
Mr Nicholls was working on a project to mount an onboard camera on to a fishing boat but the metal flew off the lathe.
The inquest jury in Llangefni, Anglesey, heard on Thursday that Mr Nicholls had suffered a fractured skull in the incident.
Pathologist Dr Mark Lord agreed with coroner Dewi Pritchard-Jones that it must have been "quite a severe blow".
A Health and Safety Executive inspector said Mr Nicholls was "exceptionally well qualified" but the lathe was not long enough to support the metal at both ends.