Esplanade Hotel in Llandudno to be disabled venue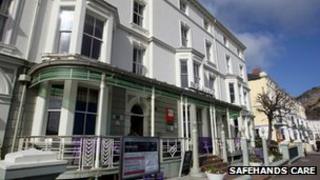 A landmark Llandudno hotel, which has former prime minister Harold Wilson and the Duke of Kent among its previous guests, will be converted into a holiday destination for disabled people.
The four-storey Esplanade Hotel has been bought by Safehands Care based in Blackpool for an undisclosed sum.
The hotel has closed for a major renovation ahead of the summer season.
Current staff will be allowed to reapply for 18 jobs when it reopens.
Safehands Care, which runs a similar hotel in Blackpool, says the hotel would transform the type of accommodation offered to disabled customers.