Tributes paid to environmentalist Morgan Parry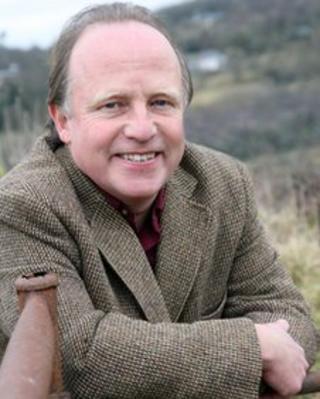 The death of a respected Welsh environmentalist has been described as a "great loss to Wales and the whole environmental sector".
Morgan Parry, 56, was a member of the board at Natural Resources Wales (NRW) and former chairman of the Countryside Council for Wales.
NRW said Mr Parry would be missed for his experience and insight.
Mr Parry, who lived near Caernarfon, Gwynedd, was a regular contributor to TV and radio and wrote and lectured.
"This is a great loss to Wales and indeed the whole of the environmental sector," said Peter Matthews, the chair of NRW.
"Morgan was a source of strength, common sense and wisdom during the formation of Natural Resources Wales.
"We will miss his experience and insight. Our thoughts are very much with his family at this sad time."
Mr Parry had been appointed to the board of Natural Resources Wales in November 2012, and was chair of a predecessor body, the Countryside Council for Wales, from 2010 to 2013.
In his early career he was director of the North Wales Wildlife Trust, and for 10 years managed country parks, nature reserves and visitor attractions for Gwynedd council.
He was also a former board member of Friends of the Earth, and a member of the Environment Agency's north Wales area committee.
Mr Parry established the Wales office of WWF in 2000 and led the organisation until May 2009, and was also chair of Cynnal Cymru - the sustainable development forum for Wales.