Bethesda caravan park allowed to open all year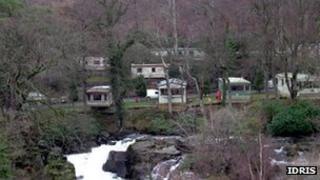 A caravan park will be able to stay open all year around after a controversial planning application was approved by Gwynedd council.
Ogwen Bank Caravan Park in Bethesda applied for permission not to close for six weeks of the year
Opponents claimed year-round opening would have a detrimental effect on the Welsh language, and said they would campaign for a change in planning laws.
The planning inspector concluded there would be no negative impact.
The application was approved with the proviso that the park keep up-to-date records of residents' primary addresses, in order to prevent the caravans becoming de facto homes.