Facebook sexual groomer Arfon Roberts-Griffiths jailed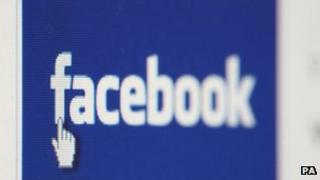 A man who posed as a teenager on the Facebook social network in a bid to contact schoolgirls has been jailed for two-and-a-half years.
Arfon Roberts-Griffiths, 34, from Llandudno in Conwy, tried to befriend about 40 girls under the age of 16.
Mold Crown Court heard he engaged the girls in sexual talk and asked some to meet him, though none did.
He admitted two specimen charges of inciting two girls aged 13 and 14 to indulge in sexual activity.
The court was told that the defendant posed as a 17-year-old youth on Facebook and on one occasion asked a 13-year-old girl about her underwear, and that he wanted her to undress for him.
Police had become aware of Roberts-Griffiths because he had on occasions been reported missing, amid concerns that he would harm himself.
When arrested, he became agitated but said he was sorry and confessed to contacting girls.
'High risk'
Gareth Roberts, defending, said that much of the prosecution case was based on the defendant's own admissions, and claimed he was a "sad and pathetic individual" rather than a "dangerous, predatory male".
The judge, Mr Recorder John Philpotts, said he accepted that the defendant had not met any of the schoolgirls he contacted.
"But I am satisfied that if presented with the opportunity, you would have engaged in sexual acts, including intercourse," the judge added.
"The pre-sentence report says that you are a high risk of re-conviction, an imminent risk of serious harm, and that potentially could happen at any time and the impact would be serious.
"I agree with that assessment."
As well as being jailed, Roberts-Griffiths was ordered to register as a sex offender for life.
He was also made the subject of a Sexual Offences Prevention Order, curbing his use of the internet.