BBC studio manager dies in Snowdonia mountain fall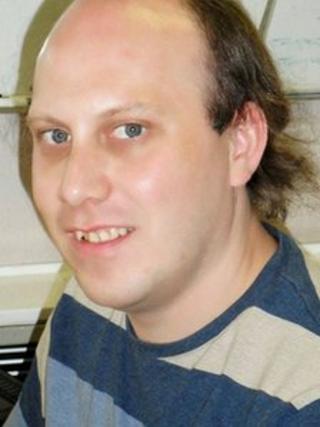 A BBC studio manager died after falling from a cliff at a well known mountain spot in Snowdonia, it has been confirmed.
David March, 36, from Thornton Heath in south London, worked for BBC World Service and had been employed at the corporation for 15 years.
Mr March fell up to 330ft (100m) from above Devil's Kitchen in the Ogwen Valley on 12 October.
He was an experienced walker who was a regular visitor to Snowdonia.
Mr March worked for the languages' production team. He spent most of his career at Bush House, in London, before moving to the World Service's new premises at New Broadcasting House in 2012.
Speaking at the time of the incident, Chris Lloyd, from the Ogwen Valley team, said it was "an unfortunate tragic accident" and Mr March may have made a navigational error and walked off a cliff.
Devil's Kitchen, or Twll Du (Black Hole) in Welsh, is a very well known route above Cwm Idwal in the Ogwen Valley.
It marks a tricky crack in rocks which can be scrambled up to reach the Glyder range of peaks and Y Garn.
The route can prove challenging for many walkers, especially if there is poor weather and mist, as the path through the rocks and cliffs is ill-defined.