Pen-y-Pass youth hostel's £1.3m refurbishment to start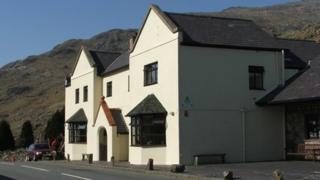 A Snowdonia youth hostel is to benefit from a £1.3m refurbishment.
The YHA charity, which runs the hostel at Pen-y-Pass, Gwynedd, said the centre will close on Friday and will re-open in March 2014.
Plans include doubling accommodation space, a new cafe and bar, new classroom, toilets and showers.
YHA said the investment would help the hostel "become even more financially sustainable, securing its future for many more generations of guests".
Once work is completed, the hostel will have 27 bedrooms - 16 en suite - providing accommodation for 111 people.