Fish farmer Brian Dobson loses High Court compensation case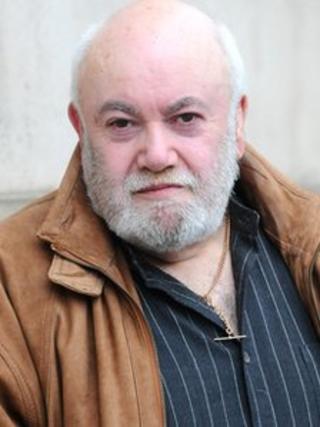 A fish farmer who said his carp were eaten by otters has lost his £2m damages claim.
Brian Dobson, 60, sued the Environment Agency after his business was ruined when an "otter haven" was set up close to his fish farm near Bangor, Gwynedd.
The High Court in Cardiff heard that 22,000 carp, worth £250,000, were eaten by the otters.
Mr Dobson, who faces a £10,000 costs bill, said he had "stood up for fish farms and anglers".
The hearing had been told that when Mr Dobson went to check his fish stocks all he found was fish bones after the otters had stripped the flesh from them.
He claimed £2m from the Environment Agency to cover the loss of income he believed he would have recouped from anglers using his fishery.
He said the agency acted illegally by building otter "holts" to encourage them to settle and breed.
The judge found in favour of the agency and ordered Mr Dobson to pay £10,000 of their £30,000 costs.
Judge Andrew Keyser QC said the agency did not build otter holts on the Afon Cegin river close to Mr Dobson's fish farm.
"The construction of the holds was a community-based activity and arranged by other people other than the agency.
"The spread of otters in the area was the result of natural processes and not their re-introduction."
Judge Keyser said the agency did not have a duty of care to inform Mr Dobson that there were otters in the area and it was up to him to find that out for himself.
'Very disappointed'
The hearing was told the otters which killed his stock came from a river less than two miles away from his fish farm in the village of Tregarth.
Mr Dobson said afterwards: "I'm very disappointed at the outcome - this was a test case for anglers facing the dangers of otters.
"I was standing up for fish farms and anglers throughout the country.
"I have gone as far as I can on my own but will try to help others in a similar situation."
Retired oil refinery engineer Mr Dobson, who conducted his own case and is living on state sickness benefits told the judge: "I can't pay the costs and will have to go bankrupt."