Environment Agency sued over carp-eating otters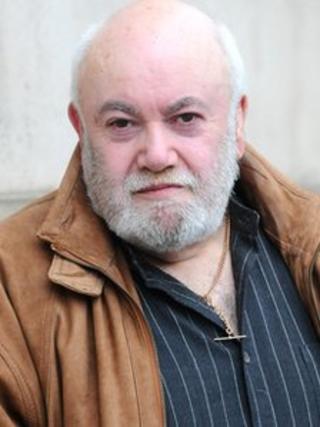 A fish farmer who claims his business was ruined after otters ate all of his 22,000 prized carp is suing the Environment Agency for £2m in damages.
Brian Dodson, 60, has launched the legal case at the High Court in Cardiff after his entire stock, worth more than £250,000, was eaten.
He claims the agency is guilty of a breach of duty after encouraging otters to breed on a river close to his fishery near Bangor in Gwynedd.
The agency denies the claims.
Mr Dodson claims the agency acted illegally by building otter "holts" to encourage them to settle and breed on the River Cegin - less than two miles away from his Waen Wen Fishery in the the village of Tregarth.
The court heard he went to check on his fish stocks in 2009 but all he found was fish bones after the animals had stripped the flesh off them.
The court heard Mr Dodson subsequently went bust and was now living on state sickness benefits.
He is suing the agency for £2m to cover the loss of income he believes he would have recouped from anglers using his fishery.
His legal action is being regarded as a landmark case for fishery owners across the country who have had similar issues with otters.
Former oil and gas refinery engineer Mr Dodson told the hearing: "The agency has no remit to enhance the habitat for otters such as building holts for them.
"I view what has gone on as unlawful - the agency has been putting in otter holts totally without authority throughout the country."
'Ill-conceived claims'
He is suing the agency for breaching the Environment Act 1995 claiming it had a duty of care to consult landowners when planning the otter initiative.
He said if he had told him that otters were re-colonising the river he could have installed protective fencing.
Mr Dodson also accuses the agency of not carrying out an environment impact study before going ahead with the work to encourage otters on the river Cegin.
Agency lawyer Louis Brown told the hearing that its principal aim was to "protect and enhance the environment" on inland waterways.
But he said: "The agency did not construct otter holts on that site or anywhere else or increase food stocks to encourage otters.
"Mr Dodson's claim is ill-conceived. The agency's work on the river Cegan was to clear part of it of rubbish."
Mr Brown said that Mr Dodson had never approached the agency for advice about how to deal with otters despite information being available.
The hearing continues.