Gwynedd register office closures: Public views sought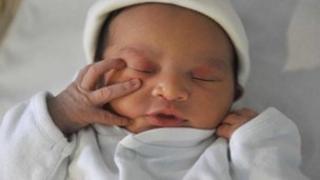 Public opinion is being sought on plans to close 11 offices which register births, deaths and marriages in Gwynedd.
The cost-cutting move would see registrar services remain at Bangor, Dolgellau and Pwllheli, and possibly Caernarfon.
One councillor described it as as another loss of a local service.
In 2011/12 there were 2,233 births, 1,473 deaths and 640 marriages or civil partnerships registered in Gwynedd.
There were also 482 civil marriage ceremonies.
The Gwynedd Registration Service registers all births, deaths, marriages and civil partnerships in the county.
It is also responsible for keeping all historical registrations of births, deaths and marriages dating back to 1837 and for making copies of certificates and registrations.
In 2011/12 the number of requests for certificates was 3,856.
Its main office is at Bangor Town Hall and currently staff travel from there and the other main sites at Pwllheli and Dolgellau to other area offices.
Opening times at the smaller sites vary from a couple of hours, one day a week, to two hours a day Monday-to-Friday.
The budget for the service is £368,870 with 80% of that spent on staffing.
The consultation document on the changes notes that deaths have to be registered within five working days, and so people tend to attend the first available appointment, usually at one of the main offices.
Births have to be registered within 42 days - which the reports notes gives more leeway for parents to make arrangements to travel to register a birth - and the child does not need to be present.
However, some see the cuts as another blow for services in more rural areas.
"I don't think the public have realised what these changes will mean to them," said Dilwyn Morgan, a Gwynedd county councillor in Bala, which stands to lose its weekly registrar session.
"It is another service that's moving further away from the town," he said.
"We've already lost things like the Citizens Advice and no agency comes here any more to offer things like training."
The town has a population of over 2,000 and Mr Morgan said that although it will take someone with a car about half-an-hour to travel to Dolgellau it will involve considerably more effort for anyone who has to travel by bus.
"After saying that I do understand that the council has to find ways to save money, so it is a difficult situation," he added.
Consultation questions are available on the Gwynedd council website and responses have to be in by 27 January.