Welsh Water reports £25m pre-tax profit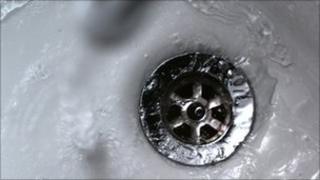 Dwr Cymru Welsh Water has reported pre-tax profits of £25m, compared to £34m last year.
The company said it invested £153m on capital projects in six months to September, up £40m on the same period last year.
Bob Ayling, chair of operator Glas Cymru, pledged continued improvements as part of a £1bn investment programme.
Welsh Water has been owned and managed by the not-for-profit company since 2001.
Mr Ayling said the company was on track to deliver over £300m in investment in the full year and £1bn in the three years to 2015.
Referring to the interim results, he said: "This continuous improvement is supported by an ambitious investment programme, underpinned by the strong financial position of our unique ownership model."
He highlighted key investments this year including £9m for a new service reservoir at Coed Dolwyd to provide emergency water storage for over 70,000 customers in the Llandudno and Colwyn Bay area.
And a £4m project at Britton Ferry to reduce the "longstanding, serious threat of sewer flooding to the community".