Isle of Anglesey electoral boundary changes accepted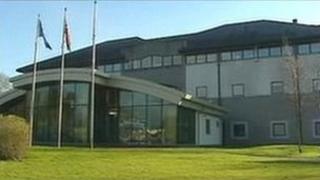 Electoral boundaries on the Isle of Anglesey are to change after the Welsh government accepted new proposals.
The island will have 11 new wards and the number of county councillors will drop from 40 to 30, the local government minister confirmed.
Carl Sargeant said he would implement the changes based on proposals by the Local Government Boundary Commission.
Council leader Bryan Owen described the move as "significant geographical and cultural change" for local electors.
Mr Sargeant instructed the Local Government Boundary Commission for Wales to review the island's electoral arrangements in March.
In a statement released on Wednesday he confirmed that the commission had completed its review and published its proposals.
"The commission proposed a reduction in council size from 40 to 30 elected members and a change to the pattern of electoral divisions being represented by a single member to one of multi-member divisions," he said.
Mr Sargeant said while the existing electoral arrangements returned 40 members representing 40 electoral divisions, the proposal was to return 30 members representing 11 electoral divisions.
"The proposed changes to the electoral arrangement will see an improvement in electoral parity across the region," said Mr Sargeant.
"The proposed councillor to elector ratio is 1:1,649. This is in keeping with the direction which suggested a councillor to elector ratio of 1:1,750."
Anglesey council resolved by a majority to accept the commission's proposals on 27 June.
Mr Owen said the council would accept the minister's decision "and move on".
"The authority will now focus on informing the Anglesey electorate of these changes and their implications as part of our wider efforts to improve local democracy," he said.
Local government elections on Anglesey have been delayed for a year until May 2013, 12 months later than in the rest of Wales.