Bangor murder: More medical tests in Kelvin Jones case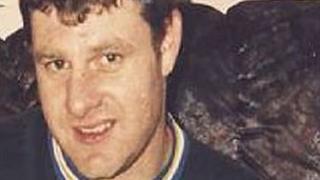 More medical tests are to be carried out on an Anglesey man killed in a flat in Bangor.
A second post-mortem examination on Kelvin Jones, 43, was ordered by the North West Wales Coroner, Dewi Pritchard-Jones.
He opened and adjourned an inquest into the death, which happened at Britannia Square on 12 February.
David Swift, 42, has been remanded in custody charged with murdering Mr Jones.
The inquest was told that an initial report by a Home Office pathologist showed that Mr Jones had died as a result of violence, but that a conclusive cause of death had yet to be established.
Coroner, Mr Pritchard-Jones said: "The medical examination hasn't been concluded.
"The solicitors acting for the person accused of causing the death have asked for a further post-mortem examination. That I have allowed."