Anglesey council commissioners to stay until May 2013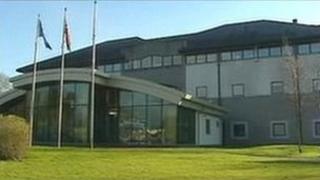 Commissioners appointed by the Welsh government will continue to run troubled Anglesey council until May 2013.
But Local Government Minister Carl Sargeant says he hopes to reduce their role if the present "major turnaround" continues.
He appointed five commissioners to run the authority in March last year.
Council leader Bryan Owen said they would continue work to regain the trust of voters and the Welsh government.
In January Mr Sargeant announced that local council elections on the island were being delayed for a year.
Updating the Welsh government on the work already done, he said there had been a "major turnaround" in less than a year, but the work was "nowhere near finished".
Despite the improvements in the council Mr Sargeant said he was "certainly not going to walk away only for the council to return to the misbehaviour and incompetence which led us to intervene".
There was "some grounds for optimism," he said.
"If the current rate of progress is maintained, if local democracy is renewed, if councillors accept and confront budget challenges and if corporate management is reformed, then there will be a case for decreasing and ultimately ending my intervention," he added.
Local accountability
Mr Owen said he welcomed the minister's comments.
"We're moving forward with the support of the commissioners and will continue to do our utmost to regain the trust of the people of Anglesey and Welsh government," he added.
"There is obviously still a great deal which needs to be achieved, as the minister says.
"Once this is achieved, we can prepare for a gradual handover of powers to democratically elected county council members and ultimately an end to Welsh government intervention with local accountability fully restored."