Global music festival for Faenol estate in Gwynedd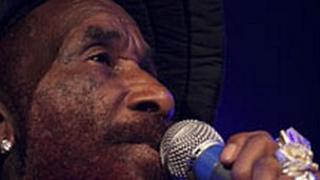 A new world music festival is to be held at the Faenol estate in Gwynedd.
Kaya will be held in June, in the build up to the Queen's Diamond Jubilee celebrations.
Organisers say they will offer a mix of African, Jamaican, Caribbean and world music, along with workshops, food stalls and festival activities.
Bryn Terfel's 10th festival at the site near Bangor was cancelled after poor ticket sales in 2010. The BBC Radio 1s Big Weekend has also been held there.
Organisers say Kaya is "perfectly placed" to take advantage of the two public holidays - the Bank Holiday on 5 June, and the Queen's Diamond Jubilee on the Tuesday.
The event is split into a global DJ night on the Friday, African music on the Saturday and celebrating Caribbean music on the Sunday.
The festival said it also aims to promote work and training opportunities for young people, to leave a "human footprint".
Earlier this week Bryn Terfel Tweeted that his festival was coming back in July.
Rather than being held in north Wales however the four-day event will be held in London, as part of the Cultural Olympiad at the Southbank Centre's Festival of the World.
It will feature opera, musical theatre, comedy and pop music, with both Welsh language, and non-Welsh language artists taking part.
Coun Dyfed Edwards, leader of Gwynedd Council, said the council is working with a number of organisers to bring "a range of high profile and diverse events to the county".
"The success of many other festivals held in Gwynedd over the past years underlines the fact that we have developed a strong reputation as a location that can successfully host a range of major sporting and cultural events," he said.
Mr Edwards confirmed the organisers of the Kaya Festival had approached the council with a request for "some financial support", which is being considered by the council's economy and community department.
The hope is that the festival will attract a large number of visitors to the county and provide a welcome boost for the economy, he added.