Minister 'minded' to postpone elections on Anglesey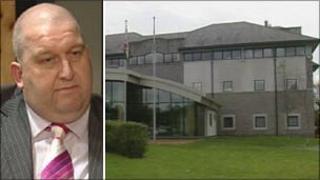 The local government minister has said he is minded to postpone local elections on Anglesey by a year.
Carl Sargeant said he would consult with political parties and council leaders before taking a decision.
It follows proposals from the Local Government Boundary Commission on the future of the island's council.
But a delay makes it impossible to consider a report from the commission and make changes in time for local elections next May.
Draft proposals from the commission have recommended cutting the number of councillors on Anglesey by a quarter - from 40 to 30 - as part of a major shake-up.
Mr Sargeant said the boundary commission intends to publish a final report next March.
'Betrayed'
But that is too late to consider recommendations and implement any necessary changes before the elections in May when voters across the rest of Wales will go to the polls.
He said he was "minded" to hold the elections in May 2013 instead.
"I propose to consult with local government, political parties and other interested parties on this proposal before arriving at a final decision on the matter," he said in a written statement.
The troubled council is being run by commissioners who were appointed after critical reports into years of political infighting on the island.
Mr Sargeant sent in the commissioners in March, saying councillors had "betrayed those who elected them" and indulged in "politics of the playground".