£250,000 to tackle sea squirts at Holyhead marina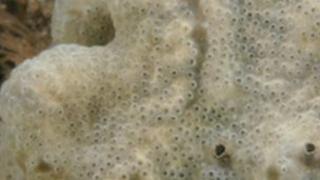 More than £250,000 is being spent to eradicate an invasive creature known as a sea squirt at a marina.
It is believed to have first arrived at Holyhead, Anglesey, on the hull of a boat, as it comes from Japan and is established in parts of Ireland.
The creature has been found on floating pontoons and mooring chains and buoys in the harbour since 2009.
The Countryside Council for Wales (CCW) said that if left unchecked it could threaten mussels in the Menai Strait.
A pilot project was held in 2009 to try to eradicate the sea squirts, which are otherwise known as didemnum vexillim.
Environment
Now, the CCW's marine staff will start work before sea temperatures increase and the creatures start to breed to try to eradicate them once and for all.
The work involves fixing bags around underwater structures.
By stopping clean flows of water from reaching the sea squirts, they suffocate and die.
The project received the go-ahead after the Welsh government agreed to pay for the work, costing £250,000.
A spokesperson for Holyhead Marina said the creature was a concern to the natural environment and that it did not pose it any problems.