Anglesey to Isle of Man flights return for summer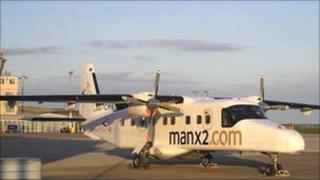 A summer air service between Anglesey and the Isle of Man is taking off for a second year.
Manx2 says the flights will run for three months until early September.
The company operated a short season of flights between the two islands last summer and said it boosted tourism at both destinations.
Earlier this year the company won a Welsh Government contract to provide flights between Anglesey and Cardiff for the next four years.
Manx2.com chairman Noel Hayes said: "We had great feedback on the short season we operated last year and so are delighted to again be able to offer passengers a unique opportunity to visit Anglesey by air, this year for over three months."